Turn your tires into real-time data sources.
Mining operations can't survive on brute strength alone. That's where Bridgestone Intelligent Tag (B-TAG) comes in. By monitoring and communicating tire temperature and pressure in real-time, B-TAG puts data intelligence behind your fleet's operations.
HOW B-TAG WORKS
Each tire is fitted with a B-TAG sensor – an advanced tire pressure monitoring system. Through seamless integration with Bridgestone DirectLink™, your Bridgestone tires become invaluable data sources that deliver clear and actionable on-the-go information to your computer, tablet or smartphone.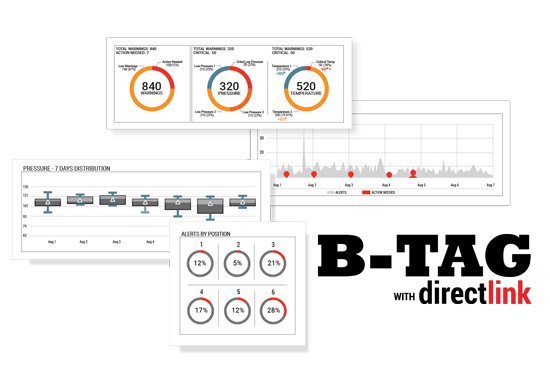 REAL-TIME TEMPERATURE MONITORING
Real-time temperature measurement and monitoring in running tires delivers more accurate data than standard TMPH systems. It can also help reduce tire damage and danger by alerting you immediately if temperatures rise.
INCREASE PRODUCTION BY MONITORING REAL-TIME TEMPERATURE VS. STANDARD TMPH.
REMOTE PRESSURE DETECTION
B-TAG with DirectLink™ allows you to display real-time and historical B-TAG temperature and pressure data in a web based interface helping to reduce workload and tire-related downtime by alerting you if tire pressure is incorrect or inflation pressure drops suddenly.   B-TAG field pressure checks decrease inspection time from six minute per wheel (manual field inspection) to less than one minute per truck.
EXCEPTIONAL DURABILITY
B-TAG boasts unparalleled sensor reliability proven by extensive testing in extreme climatic environments (e.g., -40ºC to +40ºC). In fact, it's built and proven to perform in the harshest conditions – with or without liquid additives – up to three years.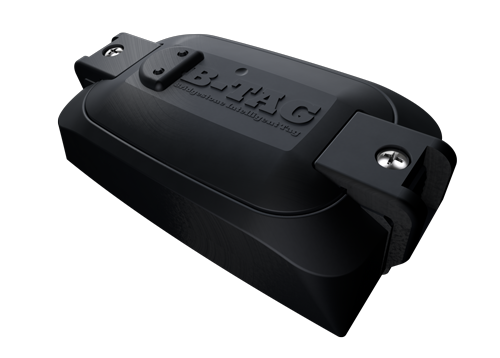 UNPARALLELED SERVICE AND SUPPORT
B-TAG is backed by the unparalleled service, support and industry experience you know and expect from Bridgestone. Plus, because it's from Bridgestone, B-TAG with DirectLink integrates effortlessly with our mining solutions, including TreadStat – our customizable tire and rim management system.
WORK SMARTER – NOT HARDER WITH BRIDGESTONE.
Contact your Bridgestone representative for more information.